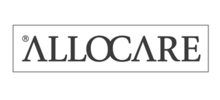 Allocare
Allocare is an independent producer of asset & wealth management standard software. Its professional standard packages Allocare AMS and Allocare WEB are successfully used by banks, institutional investors, fund management companies, asset managers and family offices in Switzerland and abroad. Allocare AMS and Allocare WEB are perfect for portfolio analysis, order management, pre and post-trade compliance monitoring and risk measurement (VaR), as well as browser-based web access (including tablets) and comprehensive, detailed customer reporting. The data delivery to IBO performance watcher or a performance check in Allocare WEB have been successfully integrated.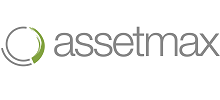 Assetmax
Assetmax was founded in 2013 by expert practitioners in wealth management, asset management and IT. Assetmax employs more than 35 specialists in its offices in Lugano and Zurich and serves 60+ clients (independent asset managers, family offices, institutionals and banks), making it the leading Swiss platform for Swiss independent asset managers. Our mission is to design the most complete, modern and intuitive software platform for wealth managers. We relieve our clients from repetitive, automatable work. We help our clients stay up to date with technological and regulatory changes.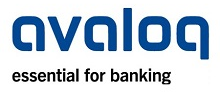 Avaloq / ASSL
Based on our fully integrated banking software, we create powerful digital experiences provided through a standardised Business Process as a Service (BPaaS) or Software as a Service (SaaS) model to banks and wealth managers. Our solutions give financial institutions the freedom to focus on channel and product innovation, client service, client trust and growth, while Avaloq ensures a seamless operation behind the scenes. Avaloq is the only independent provider for the financial services industry to both develop and operate its own software, which makes us a world leader in efficient banking solutions.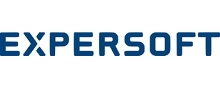 Expersoft
Offering quality solutions for over 25 years, Expersoft has established itself as a trusted leader in portfolio management software for banks, insurances, professional asset managers, brokers, and financial service providers.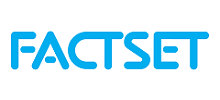 FactSet
FactSet (NYSE:FDS | NASDAQ:FDS) delivers superior content, analytics, and flexible technology to help more than 138,000 users see and seize opportunity sooner. We give investment professionals the edge to outperform with informed insights, workflow solutions across the portfolio lifecycle, and industry-leading support from dedicated specialists. We're proud to have been recognized with multiple awards for our analytical and data-driven solutions and repeatedly scored 100 by the Human Rights Campaign® Corporate Equality Index for our LGBTQ+ inclusive policies and practices.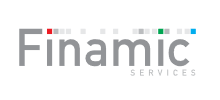 Finamic
Finamic is working with financial intermediaries to make their digital transition and comply with the LsFin and LeFin laws. Finamic distributes the Atrium software suite and administrative services particularly adapted to asset managers, securities dealers, family offices and all other financial intermediaries who use asset analysis. Finamic offers three complete editions of Atrium adapted to the particularities of each of its clients. Atrium integrates, among other things, the functions of order placement (OMS), complete portfolio management (PMS), customer relationship management (KYC and CRM), invoicing management, advanced document management (EDM) functions as well as automated exchanges with most banks. Securities dealers benefit from a multi-depository securities accounting management module (OMNIBUS). Atrium is accessible either from a computer, a tablet or a smartphone. Finamic offers, for each type of customer, data processing services (BACK-OFFICE) adapted to their needs.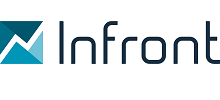 Infront (ex VWD)
-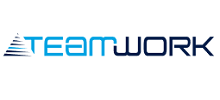 TeamWork
TeamWork, a Swiss company founded in 1999, offers its Web solution Wize by TeamWork dedicated to Wealth Management players such as banks, fund managers, independent managers, family offices and securities firms (LBVM). Wize provides an intuitive user experience, rich and powerful features, and a simple and transparent pricing model. Wize's business coverage offers its clients a cross-functional tool that meets their multiple needs in portfolio management, ordering, CRM, regulatory aspects (compliance) , invoicing, back office and mobile banking access. The goal is for them to be able to focus on their business while taking advantage of Wize's power and scalability to meet their current and future challenges.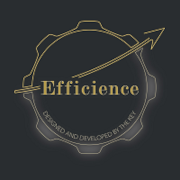 The Key
The Key SA is a service company dedicated to Wealth Managers (WM) and Family Offices, founded in 2014. It has developed the Efficience software, a 100% Swiss Made "Portfolio Management System (PMS)" IT solution which addresses the business issues of the WM sector. This software is complete, affordable and accessible everywhere via a URL or through its IPad application. It offers a wide range of functionalities, thus representing an undeniable and tailor-made support to all its users, while benefiting from an increased level of security and confidentiality. Efficience offers high-quality support, allowing easy and efficient daily management of portfolios, while guaranteeing full compliance with FinSA and FinIA regulations.